A corporate partnership or sponsorship with the Adelaide Showground Farmers' Market is a unique way to gain valuable exposure for your business or brand and communicate with market shoppers.
We work closely with our corporate partners, because we want to ensure mutually beneficial outcomes.
Sponsorship Opportunities
Our sponsors assist the local community and economy by supporting primary producers and small businesses both of which support South Australian jobs.
Partnering with the Adelaide Farmers' Market, offers you:
a strategic partnership that delivers on your brand objectives while supporting South Australian jobs and local farmers and producers

opportunities for media exposure and community recognition by aligning with our trusted South Australian brand

the option to develop cause-related marketing programs which directly impact sales and bottom line profit

delivery of corporate social responsibility objectives via a partnership based on the alignment of shared values

exposure of your brand and products to the Market's wide and diverse audience

official status as an Adelaide Farmers' Market partner providing public recognition and appreciation of your support
Sponsorship Benefits
Building a partnership with Adelaide Farmers' Market is a great way to build your brand but also to reward your staff and engage with your corporate clients.  There are many benefits to becoming a corporate partner with the Adelaide Farmers' Market including:
signage recognition

corporate hospitality

marketing and public relations opportunities

staff incentives

discounted memberships

team building opportunities.
Connect with our market community
Reach our market community via:
Over 12 months' worth of promotional branding opportunities via at least 50 Market Days

Reach 3,500 market visitors per week

Around 40,000 unique page views per month

Social media reach of up to 35,000 people weekly via Facebook, Instagram and Twitter

Reach over 100 farmers and producers

Access to over 3,000 active market members

6,500 eNewsletter subscribers
We would love to hear from South Australian owned and/or operated organisations of all sizes that are keen to support our farmers and producers so please contact us.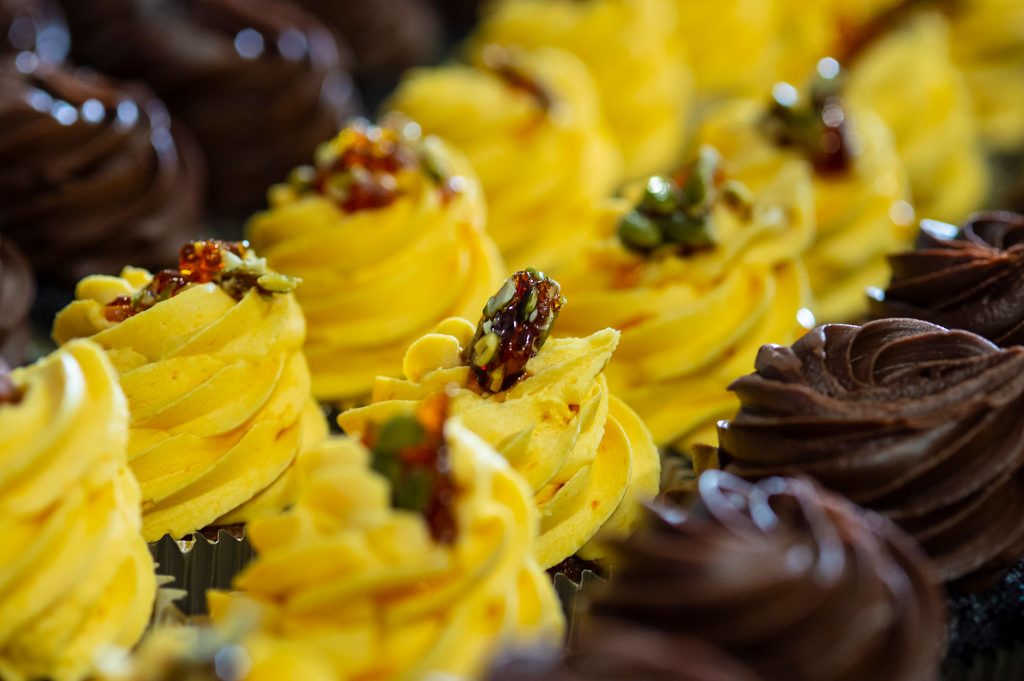 Become a Sponsor
Contact us to find out how we can tailor a partnership to meet your business needs.
Our Sponsors
Austbrokers Terrace
Adam O'Reilly provides market leading risk management advice and insurance placement for commercial business. Providing specialist advice and saving clients time and money in the food, hospitality, agribusiness and non-profit sectors particularly, Adam uses 26 years experience in the insurance industry to mix corporate capability with personalised service.
Using the team of 32 people in the Austbrokers Terrace Adelaide office, Adam accesses a group of specialist insurance knowledge and significant buying power for the benefit of clients. This includes a dedicated claims team that handle all claims issues on behalf of clients.
Further information on Adam and Austbrokers Terrace can be found at: www.abterrace.com.au/the-team
Freerange Future
Freerange Future is a creative agency with a focus on impact. Our unique approach to design and marketing helps our clients build strong connections with their communities, engage authentically with their customers and nurture healthy teams.
As a certified B Corporation, we have benchmarked our own social impact and ethical approach to business and we're passionate about helping other organisations who want to make positive change or run their business on ethical principles.
Our services include branding, marketing strategy and campaign development, digital design and development as well as many applications of visual design.
To learn more about Freerange Future, view some of our recent work or get in touch to discuss your creative needs, please visit our website: freerangefuture.com
Hood Sweeney
Hood Sweeney is a leading provider of professional services to over 3,000 clients throughout South Australia, ranging from small- to medium-sized private businesses. They offer specialist advice across the Food, Wine and Hospitality industry, agribusiness enterprises, healthcare providers and not-for-profits, through five major service lines:
Accounting and Business Advisory

Consulting and Performance Coaching

Financial Planning

Technology Services

Finance
Their team is dedicated to providing solutions and strategies that will enhance the way you run your business. Hood Sweeney have assisted numerous small and medium business, restaurants and not-for-profits with the full implementation and on-going management of Xero cloud integration, mobile business access, payroll and POS, along with all day-to-day accounting needs.
Their team is committed to finding the best solutions for you and have the answers to help you to achieve your goals. For more details visit the Hood Sweeney website.
Royal Agricultural & Horticultural Society of SA
The Royal Agricultural and Horticultural Society (the RA&HS) has been a supporter of the Market since its inception in 2006, providing seed funding and infrastructure improvements to accommodate the expanding Market layout. The RA&HS continue to support us through concessions on a range of staff and equipment resources.
City of Unley
City of Unley has been an ongoing supporter of the Market by providing grant funding for projects such as the COVID Safe Kids Club and the Pop Up Market at Goodwood Orphanage Park. This annual commitment has enabled us provided activities and events for our market community to congregate and enjoy.